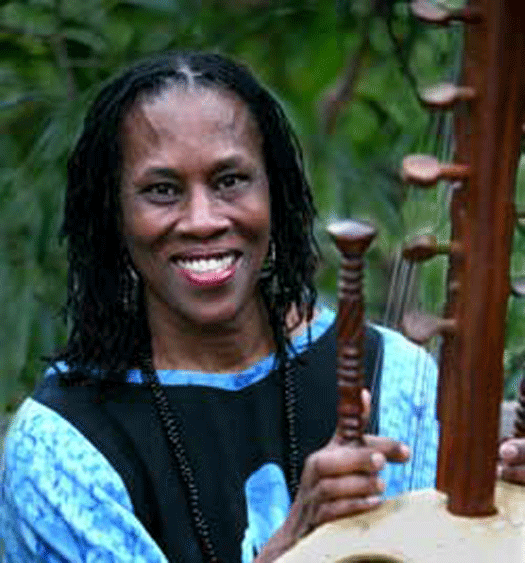 Sunday, July 22 @ 10:30am
Charlotte Blake Alston will perform the Sunday Children's Concert in the amphitheater .
Charlotte Blake Alston grew up in the segregated 1950's in a family, neighborhood and church community that valued, maintained and celebrated their unique traditions and legacies. While her community was maligned from the outside, she was spoon-fed its cultural riches from the inside. She breathes life into traditional and contemporary stories from African and African American oral and cultural traditions.
Her solo performances are often enhanced with traditional instruments such as djembe, mbira, shekere or the 21-stringed kora. In 1999, Charlotte began studying the kora and the West African history-telling traditions of Senegal, Mali, Guinea and Guinea Bissau. Her teacher was the highly respected Senegalese griot (jali), the late Djimo Kouyate. She has recently resumed her studies with Malian Virtuoso Yacouba Sissoko.